About Karir
Our expertise lies in finding solutions to clients' problems, handling complex applications which do not meet the strict requirements of the immigration rules, and challenging negative decisions of the authorities through administrative review, appeal and judicial review.
With skills honed to find solutions to client's problems, no matter how novel or complex, our commitment to obtaining successful outcome for our clients is unparalleled.
We have years of experience of assisting both corporate and private clients from across the globe to enter and remain in the UK under all categories of immigration and nationality law.
We have assisted several corporate clients, ranging from some of the world's largest multinational companies, small and medium size enterprises through to start up companies, with their talent recruit and global mobility. We have advised clients across a wide range of industries, including oil and gas, pharmaceutical, IT, hospitality, financial services, engineering business, insurance and many more.
We have represented many entrepreneurs, high net worth individuals, representatives of overseas businesses, students and their family members in their UK immigration matters. Our clients also include those seeking international protection, those fighting deportation, individuals seeking to join families in UK and visitors.
Investor client
"Monica you are a fantastic immigration lawyer. I tried three different ones before and there were always issues of misunderstanding or poor attention to details…You are the first lawyer with whom I can stop worrying about my future in the UK. I was lucky having met you at all"
Spouse Visa client
"Thank you so much for your help in securing us a happy future. We couldn't do it without you. We are really happy with our visa"
Long Residence Client
"Quality of service is mile apart from others. They are trustworthy, reliable, honest and" have professionalism all way long"
Visitor visa client with 10 year ban
"You made possible the impossible …I would like to thank my lawyer Monica Karir for her vote of confidence, professionalism and exceptional interest in my case … I am extremely happy with the service provided to me"
Monica Karir – Principal and Head of Immigration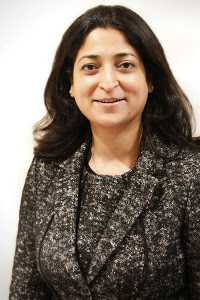 Dual qualified as a barrister and practising as a solicitor, I have 18 years experience of representing corporate clients and individuals in varied and complex situations. Practising immigration law is not only my profession but it is my passion and I have a record of achieving successful outcomes for clients who did not meet the strict requirements of rules.
Building on the strength of my expertise in finding solutions to clients varied problems across the full spectrum of immigration law, I set up Karir with a vision to provide immigration services of the highest calibre to clients across multiple jurisdictions.
With focus on building strong client relationship, Karir provides clear and transparent services that are results-driven and cost-effective as well as flexible and built around your needs. We know firsthand that the process of immigration has the potential to change people's lives. The stress that comes with the decision of move to a new country is inevitable. We, therefore, get personally involved with your case all the way through to completion to minimise the stress that comes with the legal process of your move to the UK.
We continuously monitor and anticipate changes to immigration law and policy so that we can advise if you are likely to be affected at the earliest opportunity.
I hold a Law degree from Coventry University; Post Graduate Diploma in Legal Skills from Inns of Court School of Law, London, and a Master of Arts degree from India. I was called to the Bar in 2003 and am a member of Gray's Inn.
42 Upper Berkeley Street
London,
W1H 5PW